কক্সবাংলা ডটকম(২৪ মার্চ) :: নিয়োগ বিজ্ঞপ্তি প্রকাশ করেছে (I.N.G.O.)  Action Against Hunger । ১টি পদে কক্সবাজারে নিয়োগ দেওয়া হবে। বেতন ৭১ হাজার টাকা।আবেদনের শেষ তারিখ ৪ এপ্রিল।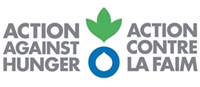 JOB VACANCY
Action Against Hunger/Action contre la Faim – BANGLADESH
ACTION AGAINST HUNGER/ACTION CONTRE LA FAIM (ACF) is a non-Governmental, non-political, neutral and non-profit international organisation (I.N.G.O.) that was established in France in 1979 to deliver aid in countries throughout the world. Since 2007, ACF has been assisting vulnerable populations in Bangladesh in the nutrition, mental health, food security, and water and sanitation fields. ACF is looking for qualified candidate for the positions of:

Senior HR Officer- Recruitment 
Human Resources Department
| | | |
| --- | --- | --- |
| Job Location | : | Cox's Bazar |
| Number of position | : | 1 |
| Duration of the contract | : | 1 year (with possibility of extension) |
| Starting date | : | ASAP |
| Reporting to | : | HR Manager |
Goal: 
Ensure full-cycle of recruitment, from talent sourcing and attracting candidates to interviewing, hiring, on board and retain the best employees, while growing a strong talent pipeline.
TASKS & RESPONSIBILITIES
Senior HR Officer- Recruitment will be responsible for:
Objective 1: Ensure timely recruitment
Receive and check all recruitment requisition form
Check and update job descriptions and job specifications
Determines applicant requirements by studying job description and job qualifications,  meeting with managers to discuss needs and develop recruitment plan;
Update the recruitment tracker on daily basis;
Update recruitment manager regarding ongoing recruitment status by email;
Prepare recruitment materials and post jobs to appropriate job board/newspapers/colleges etc.;
Source and recruit candidates by using databases, social media etc.;
Screen candidates resumes and job applications;
Conduct HR interviews using various reliable recruiting and selection tools/methods to filter candidates within schedule;
Arranges technical test;
Arrange management interviews by coordinating schedules; escorting applicant to interviews;
Assess applicants' relevant knowledge, skills, soft skills, experience and aptitudes;
Monitor and apply HR recruiting best practices strictly following mission policies;
Provide analytical and well-documented recruiting reports to the rest of the team;
Insure proper documenting of each recruitments and archive;
Constantly keep recruitment follow up up-to-date;
Act as a point of contact and build influential candidate relationships during the selection process;
Promote ACF's reputation as "best place to work";
Ensure reference checking is done properly;
Producing Offer letters (conditional/unconditional) along with contracts of employment, employment contract, job description etc.
Objective  2: Staff induction
Prepare all necessary documents and contents for induction;
Conduct effective induction and orientation sessions as per induction checklist;
Act as a point of contact for new-joined employees;
Develop and update induction materials;
Monitor and evaluate induction process;
Conduct end of probation interview;
Objective  3: Ensure proper documentation, archiving and supervise recruitment related audit requests
Prepare all necessary recruitment & joining documents as per the organization policy;
Ensure all recruitment files are complete with necessary follow up;
Ensure all personal files are completed and with necessary follow up;
Ensure all recruitment files and personal files are maintained/archived in an organized manner;
Actively involved in Recruitment related Audit tasks throughout the year.
Objective 4: Proactively support ACFs commitments to gender equality, child protection and disability sensitivity
Read and ensure a full understanding of ACFs Gender Minimum Standards & Child Protection Policies, asking questions and/or for support when necessary;
Implement all work related activities with a gender, disability and child protection lens, taking into account the different needs, concerns and ideas of our staff and beneficiaries;
Ensure the incorporation of gender equity principles in all policies and activities;
Encourage the participation of all genders in meeting and on committees;
Help build an inclusive office environment where people do not feel disadvantaged or judged according to their gender or limited due to manageable disability.
DEGREE AND SKILLS REQUIRED
Educational / Professional Background: 
Master degree or MBA in human resources or PGDHRM;
Excellent knowledge national labor law & regulations;
Knowledge of basic HR operations;
Required Experience:
Minimum 3 years of proven work experience as a recruiter (either an in-house recruiter or a staffing agency recruiter);
Minimum 3 years of proven work Experience of working in a large organization with high number of recruitment, special preference to work experience in INGO;
Hands on experience with various selection processes (phone interviewing, reference check etc.);
Hands-on experience with recruiting software, as well as Human Resource Information Systems (HRIS) or Human Resource Management Systems (HRMS);
Experience of compiling and presenting reports and analysing data.
Required Competence & Skills:
Solid ability to conduct different types of interviews (structured, competency-based, stress etc.);
Strong decision-making skills;
Excellent communication and interpersonal skills
Ability to handle confidential information
Computer literate with experience of Office (Word, especially Excel, & Power Point) & other systems;
Ability to maintain effective relationships with key stakeholders within a mission environment;
An excellent network among human resource professionals and related services industries; training, mentoring, counselling etc.;.
COMPENSATION PACKAGE: 
OTHER BENEFITS:
Festival Bonus: 1 month Gross salary every year.
Provident Fund – 7.5% of Basic Salary.
Performance Bonus – from 30 % to 80% of monthly Gross salary per year vary from performance;
End of Contract Benefits – As per policy.
Medical coverage: 80% hospitalization coverage medical expenses (max limit BDT 120,000 per year).
Leaves:
18 days of paid annual leaves per year.
10 days of paid casual leaves per year.
14 days of paid sick leaves per year.
Training:
Free and unlimited access to the certifying e-learning platform Crossknowledge ©.
HOW TO APPLY:  
Closing date for application: on 4th April, 2019
NB: All the Candidates will be treated strictly on merit and any sorts of verbal or written persuasion will result in disqualification.
Only short-listed candidates will be contacted by Action Against Hunger.
Please be prepared for the technical tests / interviews.